Help Kids Enjoy Their New Community of Lehigh Acres
Helping your child cope with moving is an important step after you have relocated to a home in a new neighborhood. It is a significant change that affects all family members, especially the younger ones. While your movers in Southwest Florida can make the move itself easier, helping your family adjust to the move is all up to you. After your professional Lehigh Acres movers leave, here are some ways to help children adjust to a move and start enjoying the community.
Enroll Kids in Activities They Loved Back Home
If your children loved taking dance classes back home, enroll them in one of the high-quality dance programs in or near Lehigh Acres. If they loved sports, find a team they can join. Getting kids involved in activities they love can show them that a lot of things can be the same in their new hometown.
Enrolling your kids in organized activities is also a good way to help your kids meet new, like-minded friends. Encourage your children to invite new kids they meet over for a playdate and try to meet the parents of the children who will be playing and enjoying activities with yours. You can help foster some friendships by planning activities with new potential friends.
Set Aside a Day of Exploration Each Week
If possible, set aside one day each weekend to explore your new community. You may let every member of the family take turns picking the activity each week. Simply set ground rules on the type of activity you want it to be.
Start by planning a fun-filled day at the Jim Fleming Ecological Park. This 3.5-acre park offers an instant haven of nature. The 500-foot boardwalk offers kids an easy walking path where they can burn off energy and enjoy the beauty all around them. If every member of the family has a bike, consider riding your bikes to the park; bike racks are available to store them while you enjoy all the amenities the park has to offer.
Alternately, go to the Charles Matheny Park. Located on Joel Boulevard in Lehigh Acres, the scenic park is situated on Lake Camille. This can be a short activity that won't take all day yet will introduce children to some of the natural beauty the area offers.
If your kids are very small, give them a choice among three or four different things. For example, young children could choose to go to one of the many parks in and near  Lehigh Acres. Little kids could also choose to go to the beach, a community pool, or playground.
Encourage Kids to Talk About Their Perceptions

Talk to your children often about what they think of their new community. Learning what they feel about the new place where they live can offer you insights to help them enjoy it. When your children do open up about things they dislike about their new house or town, listen closely and assure them that you understand their feelings. Resist the urge to correct them or argue about it.
Instead, after you listen to your children's opinions on their new place, you may help expand their experiences. For example, if you find that your kids are bored, they may just not be engaged in things they truly enjoy. You may need to switch activities or introduce them to something completely new.
On the other hand, if your kids are sad because they miss their old friends, you may be able to arrange a visit from old friends. Meanwhile, you can take action to help your children make new friends in Lehigh Acres. If your children are shy and don't make friends during organized activities, you may join local parent groups to organize playdates that way.
Finally, be consistent and positive when talking to your children about their new home and community. If you do and follow these tips, you may be surprised at how quickly children will adjust to their new hometown.
Planning a move to Lehigh Acres, Florida?  or call our residential moving company in Florida, Modern Movers, to speak to a caring member of our team and get a free quote.
Additional Readings:
Packing Hacks to Make Moving Easier
Original Post June 2019
Updated On January 2021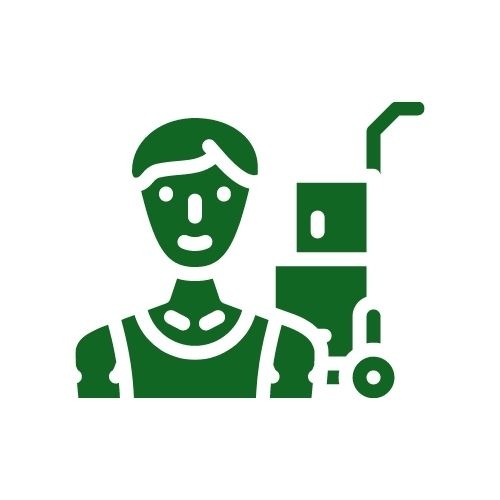 The Modern Movers moving team in Southwest Florida knows the ins and outs of local, long-distance, commercial, office, piano moves, and much more. You can count on these professional movers in Fort Myers and Bradenton to get you to your new home while keeping stress-free!