Townhouse living offers the unique ability to live in what amounts to a spacious first-floor apartment with no neighbors above you. They are only to your left and right. But if you are considering making this living arrangement yours, it is important to understand the pros and cons of living in a townhouse. Modern Movers, the best relocation assistance professionals in Southwest Florida, have created the perfect guide to see if townhouse living is right for you! We've helped countless people move into these types of homes and would love to be of some help to anyone pondering the same question. 
What Are the Advantages to Living In a Townhouse?
Townhouse living is great for many reasons, and listing all of them would be impossible, so our expert Southwest Florida movers have compiled the three greatest things about them and created the following list:
More Spacious Than Typical Apartments
When compared to other non-single family home living situations, townhouse living really is unmatched in terms of space. A typical townhouse living room dwarves the ones that you're likely to find in traditional apartments. If you're looking for some extra space, you'll be sure to find it here. 
The Locations Can't be Beat!
Something every person looking for a home can relate to is the feeling that if you don't want to live in an apartment, you're going to be far from the action. Not when it comes to townhouse living, though! These types of homes are often located in the same places you can find apartments and come with all the benefits of such a location! 
Townhouse living is a communal experience and a lovely one at that. When you're in a single-family home, you're likely going to have a more distant relationship with neighbors when compared to apartments. Townhouses offer an apartment-like atmosphere while not forcing you to sacrifice space. 
Are There Any Disadvantages to Living in a Townhouse?
Like any living arrangement, townhouse living isn't perfect. Townhouses have their fair share of drawbacks, and in order to fully understand what life is like in these homes, these disadvantages must be addressed. 
Less Freedom Than Other Types of Homes
Like the idea of living in a townhouse with a dog or cat? You better check with your landlord or HOA first! These places function similarly to apartments in that there are rules set by the community that you'll have to follow. Many single-family homes have fewer restrictions and, in some cases, none at all. 
At Modern Movers, we have seen many people leaving townhouses for less expensive apartments or single-family homes. Usually, it isn't a space issue, but a noise and privacy one. Neighbors can be loud, and if you're unlucky enough to get stuck with noisy neighbors, it can feel like you never have a moment to yourself while experiencing townhouse living.
The Small Things Can Add Up
Sometimes people can fall out of love with these homes as a result of many small things. Neighbors using your garbage bin, having neighbors who are not considerate of noise, or maybe it's a pet your neighbor owns. Often it isn't one grand issue but a cocktail of smaller ones that drive people away from this style of home. 
Team Up with Our Modern Moving Company
Townhouses may or may not be for you, but the experts at Modern Movers are sure to be the perfect fit for any Southwest Florida Relocation! Whether you're in need of local moving help or long-distance service, we'll be there! Reach out to us today or read some of our expert moving and packing tips and tricks to get some insight that will help you plan your move. 
Related Readings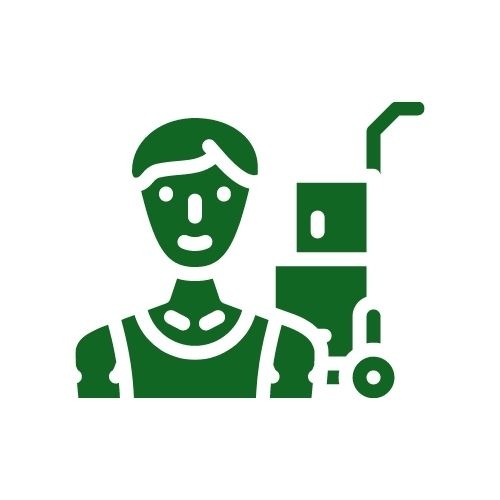 The Modern Movers moving team in Southwest Florida knows the ins and outs of local, long-distance, commercial, office, piano moves, and much more. You can count on these professional movers in Fort Myers and Bradenton to get you to your new home while keeping stress-free!