Where to Cool Off in Fort Myers and Bradenton After a Long Move
Summer is the perfect time to move. The kids don't have school and you have plenty of vacation time to use. But then there's the heat. How can you beat the Florida heat during a summertime move? After moving to Southwest Florida, take a look at the best places to cool down in Fort Myers and Bradenton.
Visit the Beach
While your move is necessary, it isn't exactly your relaxation activity of choice — especially when the mercury rises. Even though you hired local movers in Fort Myers or Bradenton to tackle the heavy load, you still had to pack boxes, sort bins, organize items, and help on your move day.
After your professional full-service moving company is out of the picture, pack your tote bag and head to the beach to cool down and de-stress. The Fort Myers/Sanibel area offers several different options:
Bowman's Beach
Cayo Costa State Park
Causeway Islands
Captiva Beach
Tarpon Bay Beach
If your move takes you to the Bradenton area, cool and calm your moving day with a trip to the following beaches:
Anna Maria Beach
Beer Can Island
Palma Sola Causeway
Whitney Beach
Manatee Beach
Coquina Beach
Remember to pack your family's swimwear, towels, sunscreen, and any other swimming essentials in an overnight or tote bag. This makes it possible to seamlessly (and quickly) transition from your move to a quick beach cool-down.
Visit the Pool
If a post-move beach day doesn't appeal to you, the pool is another water-filled way to cool down—minus the salt and sand. In Fort Myers check out the:
Fort Myers Aquatic Center. The Aquatic Center in the Sam Fleishman Regional Sports Complex has a Kiddie Pool, a 10-lane Junior Olympic competition pool, and a 30-foot tall slide tower.
Fort Myers Golfview Pool. The Fort Myers Country Club pool has a four-lane Junior Olympic Therapy Pool and (if the kids don't need to cool down) a children's playground.
STARS Complex Pool. This summer season-only pool is located in East Fort Myers.
A mid-day splash is an easy and fun way for the family to cool off after a long move. But if your move takes longer than expected, you'll need a nighttime way to beat the heat. Read on for more information on evening options.
Have a Night Out
When the hot weather means an outdoor activity isn't an option, take your post-move evening indoors. If you don't want to stay home with your unpacked boxes and bins, you have plenty of options in Fort Myers or the Bradenton areas.
Evening cool-down ideas include:
A romantic date night. Spend time with your significant other. Enjoy a romantic dinner at one of the areas many eateries, such as Thistle Lodge on Sanibel.
Foodie finds. If your family enjoys eating, the many local seafood establishments provide local fresh menu picks.
Family-friendly night. From pizza to burgers (and everything in between) enjoy a family-friendly dining experience. Not only can you relax in an air-conditioned environment, but you won't need to unpack the kitchen boxes to make dinner.
Sometimes a few hours out isn't enough time to get out of the summer heat. If your utilities aren't on, the AC in your new home doesn't work, or your furniture is still en route, you may need more than dinner or a date-night drink.
Stay Overnight
Don't get stuck in a hot home without a comfortable bed. Instead of sleeping in your new home, beat the heat at one of the many Fort Myers and Bradenton area hotels.
Whether you need a one-night stay after the move or a few days, relax during a seaside stay at the Sanibel Harbour Marriott, enjoy the view of the Tarpon Point Marina at the Westin Cape Coral Resort, or rent an apartment/home for a longer period of time if necessary.
Do you need help moving to Fort Myers or Bradenton? Contact or call our residential moving company in Florida, Modern Movers, for more information and a free moving estimate.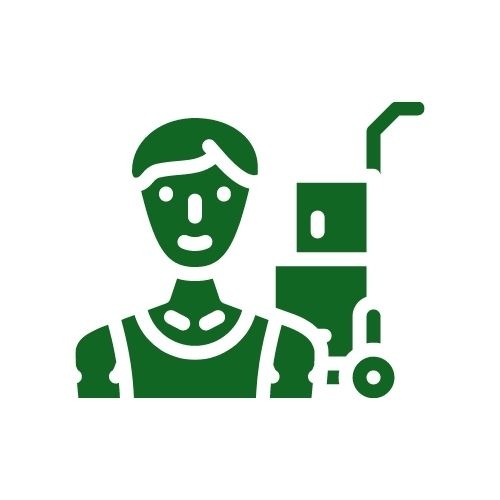 The Modern Movers moving team in Southwest Florida knows the ins and outs of local, long-distance, commercial, office, piano moves, and much more. You can count on these professional movers in Fort Myers and Bradenton to get you to your new home while keeping stress-free!