Before you jump the gun and downsize your home, there are a few things to consider. While some people choose to upgrade their home by purchasing a larger property, it's more common to downsize to a smaller piece of land. But what exactly is downsizing a home and is downsizing your home a good idea? Our expert Fort Myers movers are here to share more about downsizing your home.
What Is Downsizing a Home?
One of the first questions you may ask yourself is, what is downsizing a home? While some people choose to upgrade their property and relocate to a larger space, downsizing a home means moving into a significantly smaller unit. However, according to our Punta Gorda movers, downsizing your home doesn't always mean you are moving into a smaller place. In fact, you can downsize to a larger property, but it is more affordable. If you are relocating to a bigger home, you can drastically downsize your home's mortgage and other home expenses.
Is Downsizing Your Home a Good Idea?
Relocating to a new place is exciting, but should you upgrade or downsize your home? Here are a few things to consider before you decide to downsize from our expert moving company in Bradenton.
Amenities
One of the most important things to consider before you downsize your home are the available amenities. Take time to think about which amenities you currently have, and which ones are vital before you relocate. Whether it's a swimming pool, community clubhouse, or maybe it's high-end appliances inside your home. Regardless of the type, keep in mind which amenities you can't live without when you are searching for your downsized home.
Guests
Another essential thing to consider before you find your next home is your future guests. Keep in mind how often you host guests in your current home and how often you expect that they may visit after you relocate. Our Bradenton movers have witnessed multiple downsized moves where homeowners forget to factor in space for entertaining and hosting their guests. If you are moving into an apartment or condo, make sure you check out the available parking for guests to avoid any issues down the road. Another thing to consider is space for guests to stay at your place or if there are nearby hotels or rental homes.
Personal Space
While downsizing sounds appealing, how much personal space do you need to be comfortable? Going from a large, 5-bedroom home to a compact condo can be a little bit of a culture shock. Some people don't need a lot of space and adapt quickly; however, before you downsize your home, keep in mind how many bedrooms, bathrooms, and private areas you may need. Some people don't need an office, dining room, and entertainment area. If you are moving with kids, consider how much personal space they will use in your new home.
Finances
Before you downsize your home, consider your finances and your financial goals. Are you planning on retiring in your next home, or is your current home too much money to maintain? As mentioned above, downsizing your home could mean downsizing the cost and mortgage, but still purchasing a larger property. Some people go through life changes and are forced to downsize until they get back on their feet. Consider your future and current finances to determine if downsizing your home is a good option.
Proximity to Neighbors
Going from a large house to a small condo is drastically different in terms of space and proximity to neighbors. Living under the same roof as multiple other people in an apartment or condo building is something that you might have to get used to compared to moving to another house. Single-family homes have the luxury of being spread apart from your neighbors. Our Cape Coral movers want to make sure you understand if you downsize to an apartment, condo, or even a townhome, you will be much closer and even share certain walls with your neighbors.
Before you decide to downsize your home, keep in mind the suggestions from our movers in Southwest Florida. For all your moving services in Southwest Florida and beyond, Modern Movers is here to offer a helping hand. Please contact our moving experts today to book your upcoming downsized move.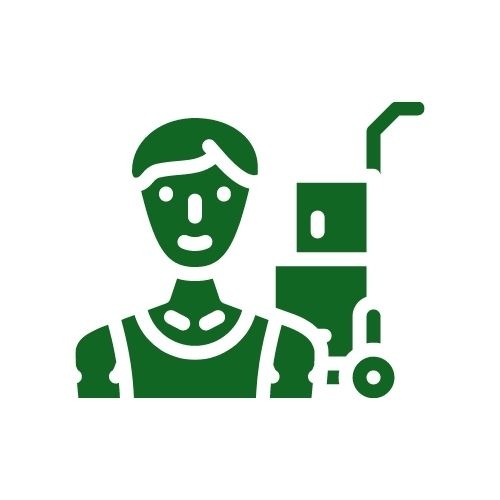 The Modern Movers moving team in Southwest Florida knows the ins and outs of local, long-distance, commercial, office, piano moves, and much more. You can count on these professional movers in Fort Myers and Bradenton to get you to your new home while keeping stress-free!